Building Information Modeling (BIM) is a 3D model consisting of the virtual equivalents of the actual building parts and pieces used to create a building. BIM allows us to simulate the building and understand its behavior long before the actual construction starts, and it's an incredibly useful tool in today's design world. Creating a design model in BIM will show us data related to different engineering disciplines, which can tell us about load-bearing structures, sustainability, and possible design conflicts before they become an issue.
Additionally, a BIM model allows us to clarify necessary manpower, coordination, and anything that could affect the schedule. It also helps with budgeting and cost estimates. Data entered into a BIM model can also be used throughout the building lifecycle to help reduce operation and management costs.
Ramaker & Associates (RAMAKER) has a team of professionals dedicated to staying tuned in to the latest trends and tools available in BIM, ensuring that we can best utilize this emerging technology for our clients.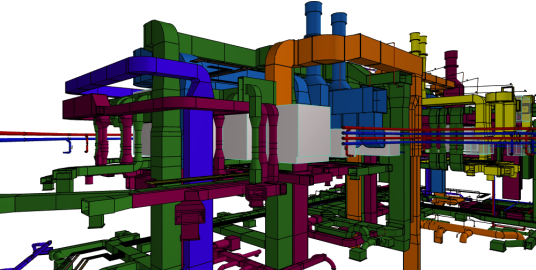 Benefits of Using BIM
Reduced errors and omissions

Reduced rework and construction cost

Better cost control/predictability

Resolve conflict between disciplines

Coordinated sequencing of steps, materials, and crews for a more efficient construction process

Improved ROI

Faster regulatory approval cycles

Produce more accurate designs with fewer errors, less waste, and closer alignment to owner's vision

Increase coordination with other disciplines, improving the reliability of their designs