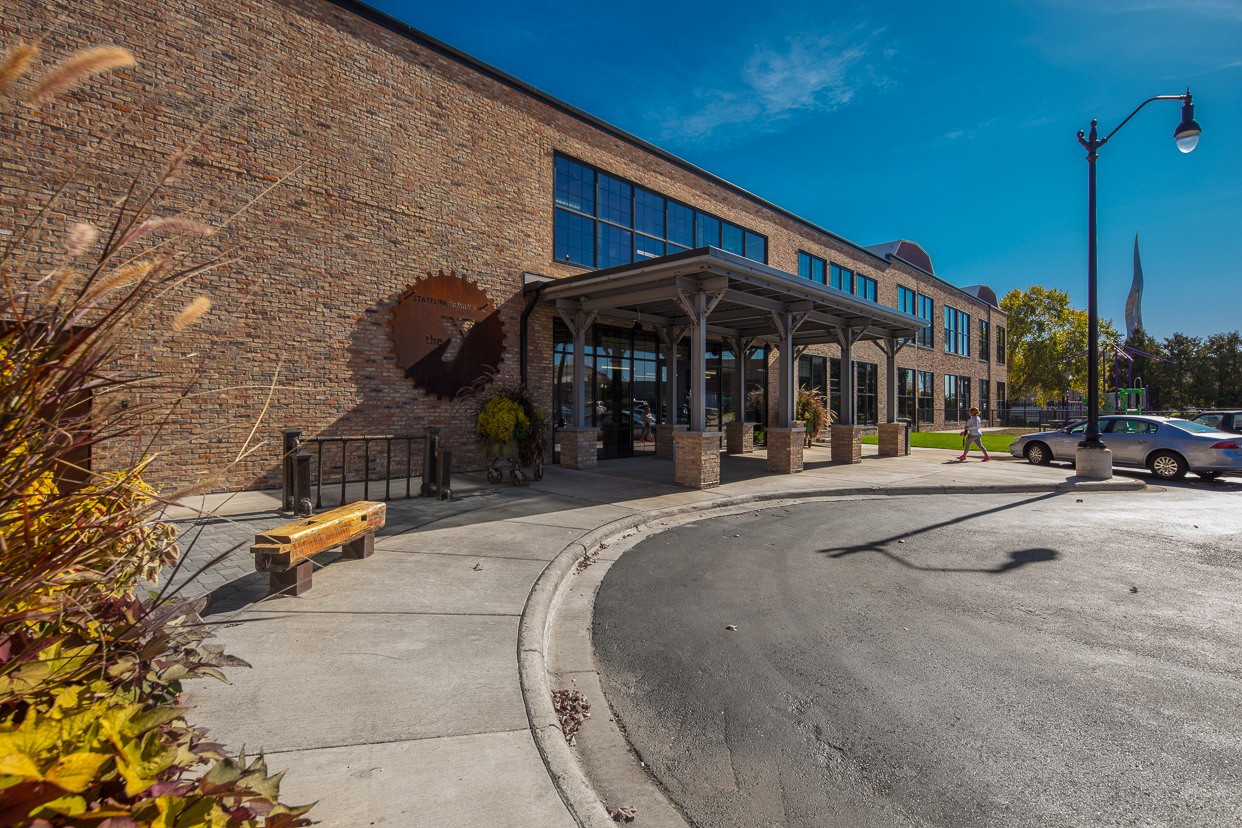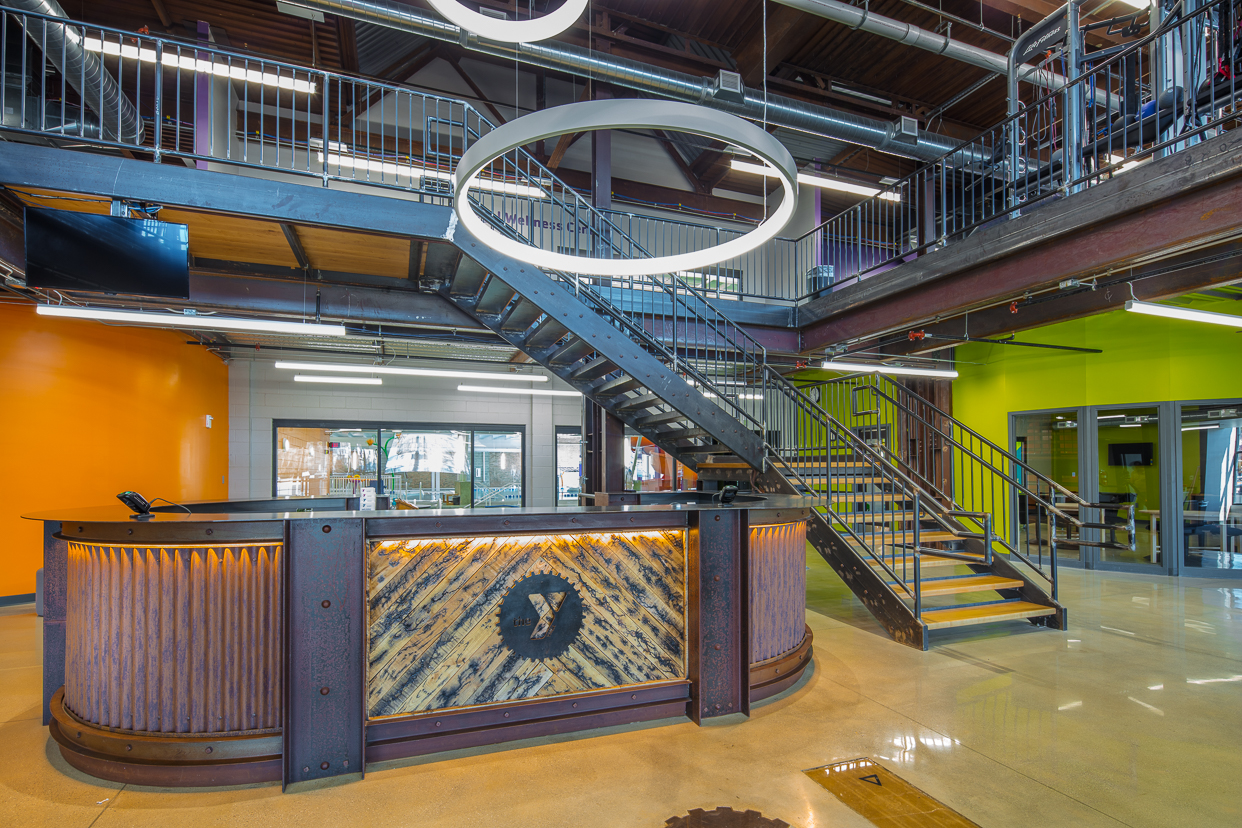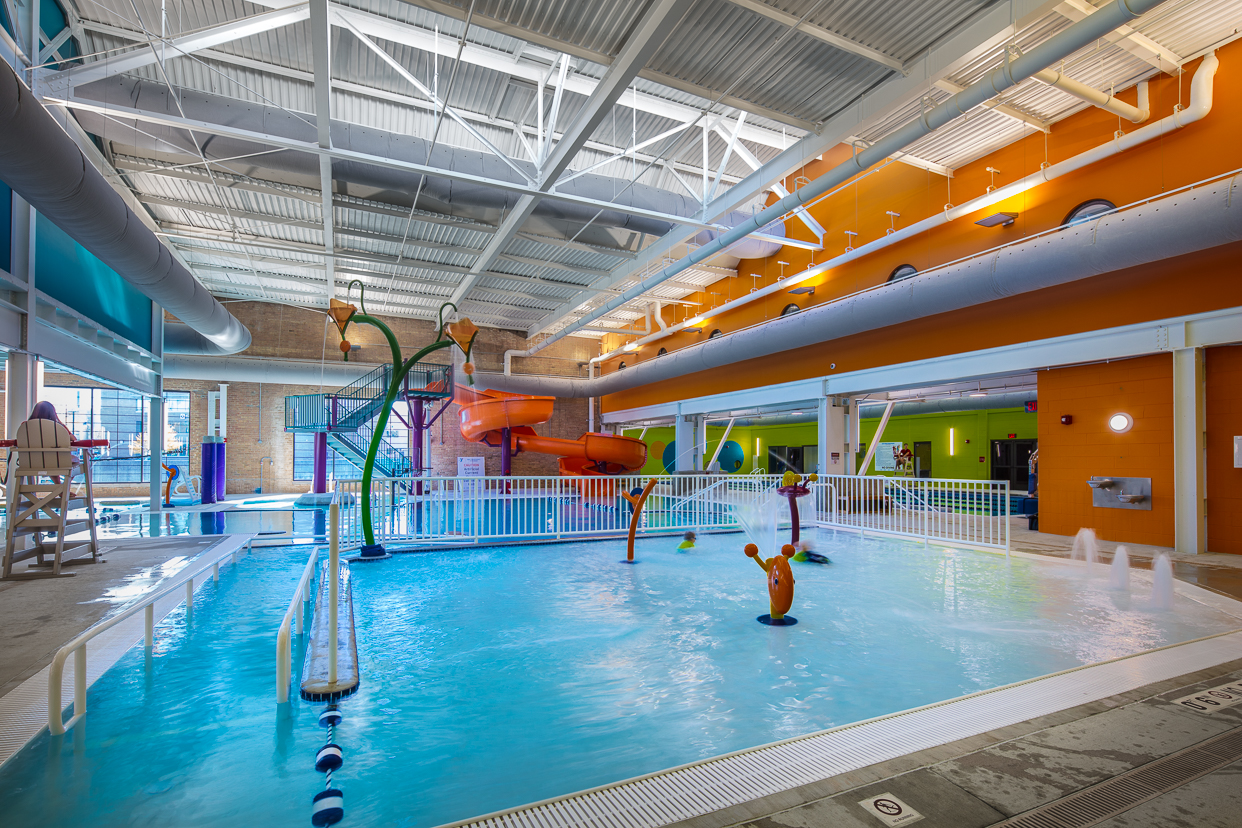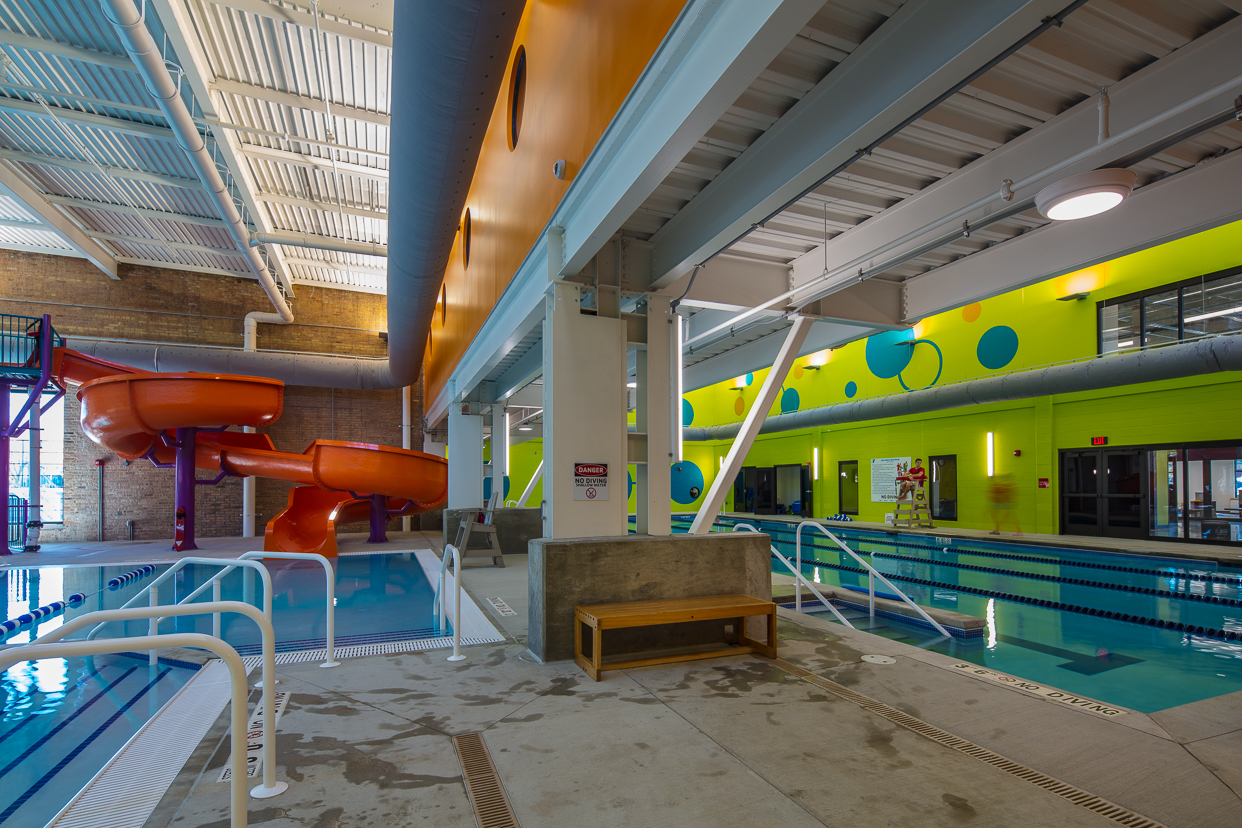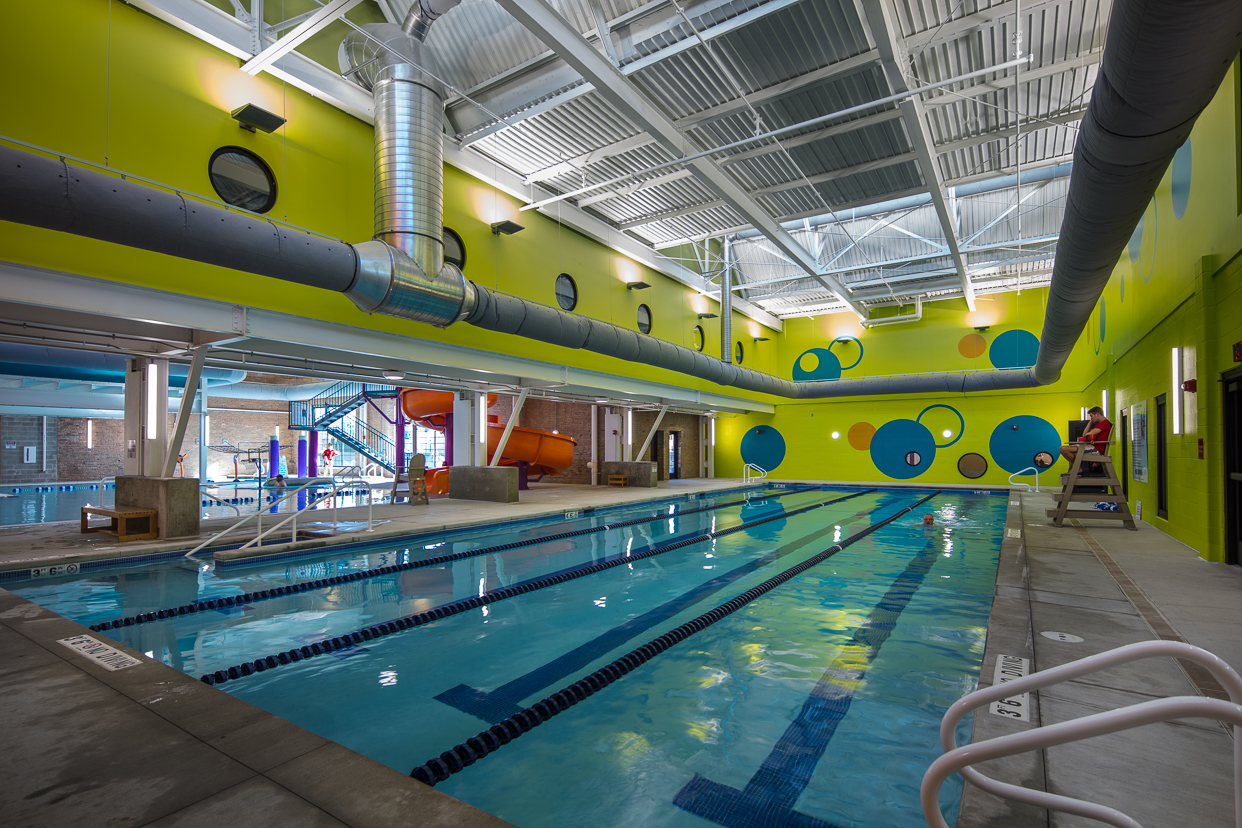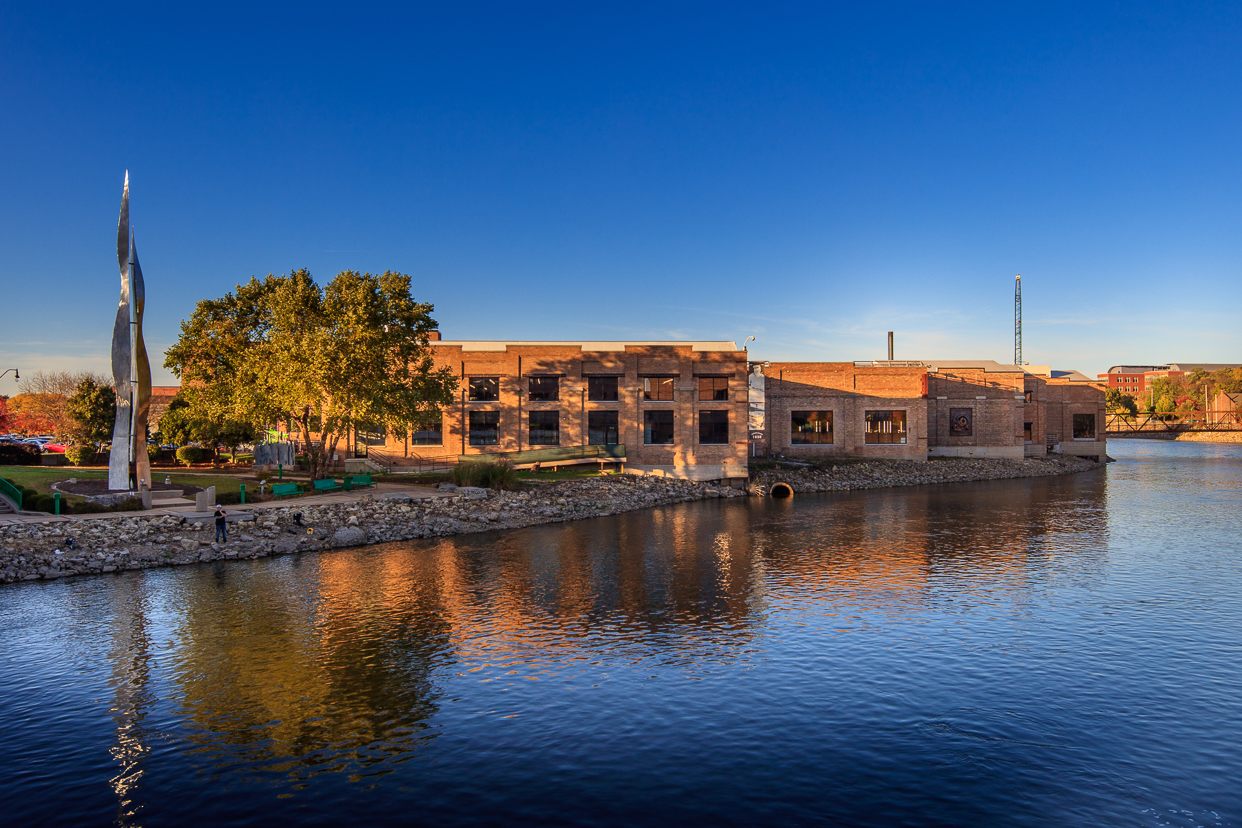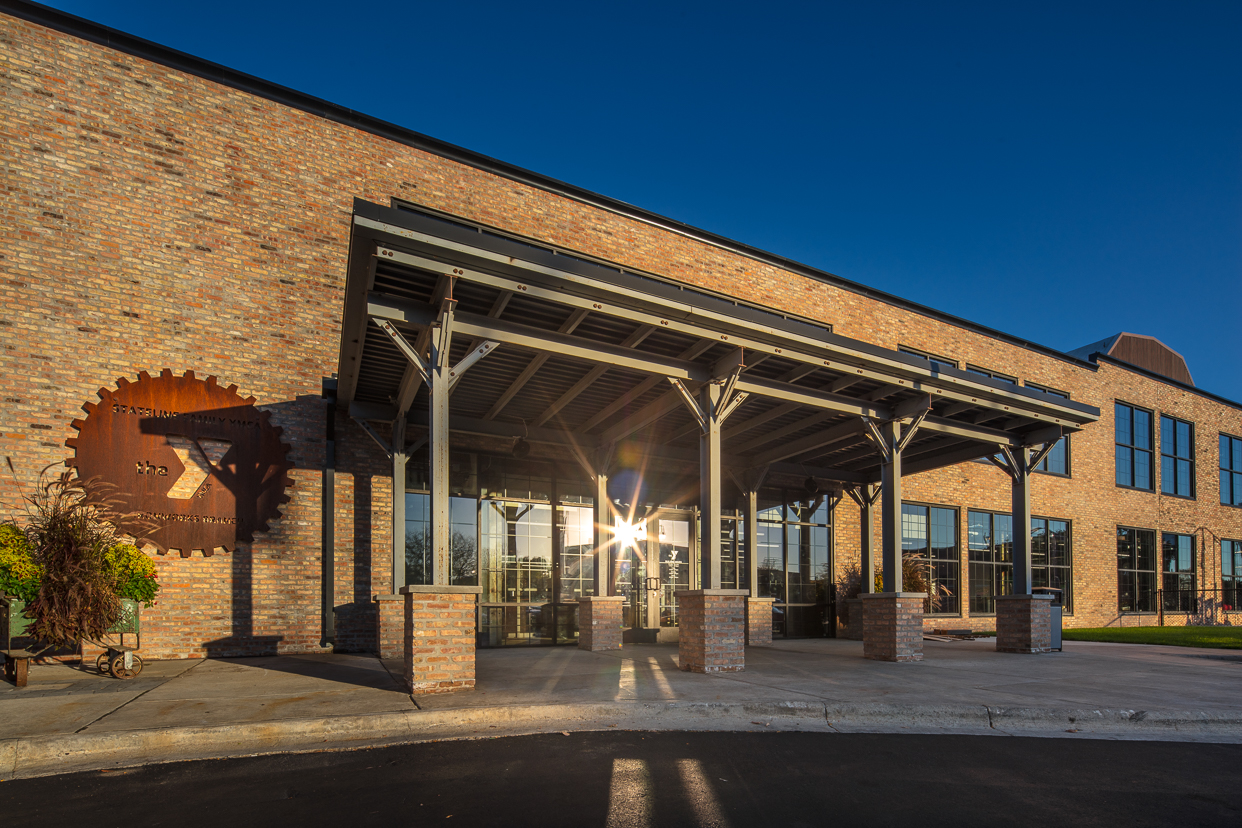 Stateline Family YMCA
Beloit, Wisconsin
The former Beloit Corporation, which was the world's leading manufacturer of papermaking machinery was remodeled to house The Stateline Family YMCA. Much of the original 1918 steel and brick construction was incorporated into the building's design.
The YMCA includes a four lane 25 yard lap pool for adult exercise and swim lesson classes. It also has another space, with an elevated ADA accessible whirlpool and a multi-use recreation/exercise pool. The multi-use pool features zero depth beach entry wading area with spray features, a double looping waterslide, basketball, current channel, water guns, and a lily-pad waterwalk. A separate rectangular portion of the multi-use pool can be used for lap swimming, water aerobic or exercise classes, or swim lessons. Ramaker & Associates (RAMAKER) provided the aquatic design and engineering for this unique project.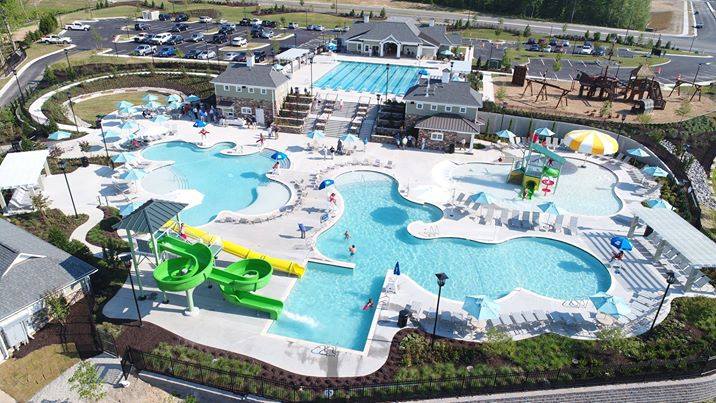 Magnolia Green Aquatic Center
Moseley, Virginia
The project consists of the construction of a new aquatic center for the Magnolia Green Country Club.
The aquatic center includes an 8-lane, 25 yard lap pool; wading pool with multi-level play structure; activity pool with two waterslides, a water play area, and sun shelf; and a lounging pool with sun shelves, bench seating and shade structures. RAMAKER provided aquatic design and engineering services for the pool basins, pool water treatment equipment, and water play features.
New Orleans JCC
New Orleans, Louisiana
The project was an addition to an existing JCC that included one vessel indoors and three vessels outdoors. Inside this beautiful facility is a rectangular swimming pool for open swimming, various aerobic and exercise classes, and swim lessons. This pool features an unique wheelchair elevator for ADA accessibility.
Step outside and you'll find a six-lane, 25 yard, competitive training, lap pool with starting blocks. The outdoor area also includes a freeform recreational family play-pool with a small waterslide. Sharing a wall with the family pool is a separate fenced wading pool with a zero depth beach entry, Surfin' Gator kiddie slide, and various spray features.
St. Paul Midway YMCA
St. Paul, Minnesota
The St. Paul Midway YMCA has a four lane 25 yard lap pool, with depths ranging from 3.5 feet to 6 feet. It also includes an elevated ADA accessible whirlpool and a multi-use recreational/exercise pool. The multi-use pool features a waterslide, basketball, current channel, zero depth entry wading area with spray features. The multi-use pool also has a open swim area that can be used for water aerobics, exercise classes, and swim lessons. In addition to play, the current channel can also be used for exercise by swimming or walking against the flow of water. RAMAKER provided aquatic design and engineering services for this project.
St. Paul JCC
St. Paul, Minnesota
The new St. Paul JCC Aquatic Complex provides opportunities for people of all ages to enjoy recreation and exercise in the water. Aquatics programs and facilities are the hub where JCC fitness and recreation programming intersects. The new facilities attract families from across the community to visit the JCC on both cold winter days and warm summer afternoons.
The aquatic center features two new swimming pools—one is a 25-yard lap pool with deep-end for exercise and teaching, and the other is a zero-gradient entry recreation pool with a waterslide and play and spray features. There is also an on-deck whirlpool tub. The project also included all-new mechanical systems to control water and room temperature, pool chemicals, cleaning and ventilation.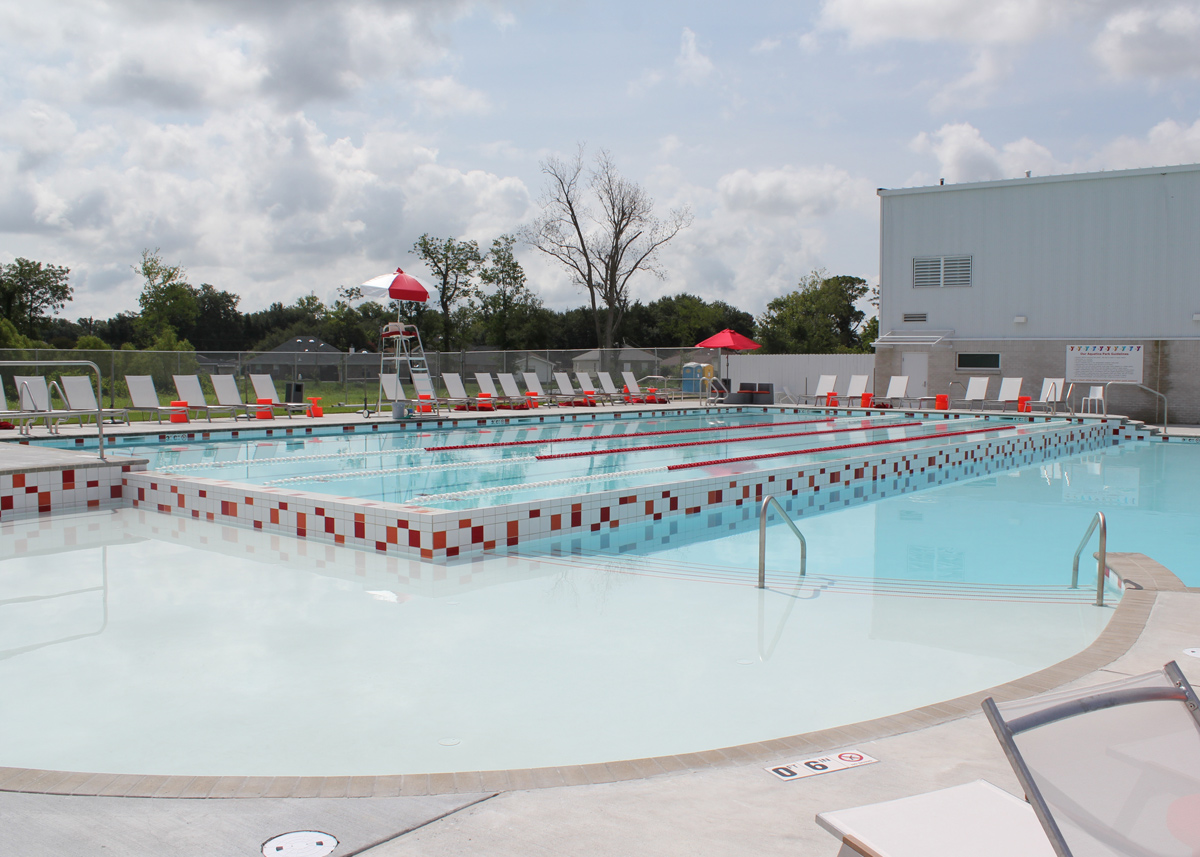 Belle Chasse YMCA
Belle Chasse, Louisiana
The project involved engineering services and construction plan development for a new 2,250 square foot multi-use outdoor swimming pool for the local YMCA.
The pool is designed as a single pool basin with one recirculation/water treatment system. Integral to the pool basin are the following areas: Children's Wading Pool with zero depth entrance, Leisure Pool with a deck mounted spiral slide, a Shallow Water Tanning Ledge and 4-lane Lap Pool.
The water surface level of the Lap Pool is elevated 12 inches above the Leisure Pool. Water flows from the Lap Pool to the Leisure Pool over a "vanishing edge".
New Orleans Country Club
New Orleans, Louisiana
This project includes a new pool addition with fountain and deck jets. The country club has offered its members a perfectly maintained golf course, tennis courts, swimming pool, dining room, and clubhouse for socializing for nearly 100 years.
Maple Bluff Country Club
Madison, Wisconsin
The project consisted of the construction of a new eight lane, 25 yard competition swimming pool with an attached diving well and a separate wading pool. The new pools were constructed to replace the existing swimming and wading pools.
The new swimming pool ranges in depth from 4'-0" to 5'-0" for the lap lanes. A 12'-6" diving well is adjacent to the swimming pool. The swimming pool and diving well share the same filtration and water treatment equipment. There are two 1M diving boards and basketball hoops. A flush type gutter system was incorporated into the top of the pool wall. The wading pool has interactive features appropriate for young children along with a beach entry for ADA access. This project also included a unique feature — a below-grade equipment room hidden by landscaping for no visual impact to the golf course.
Community Center at Christwood
Covington, Louisiana
The Christwood Retirement Community has a 23,000-square-foot Wellness Center, where Christwood residents can enjoy a 25-yard, six-lane indoor pool. The Community Center at Christwood, which also includes an exercise room, aerobic studio, day spa, coffee bar and art studio, offers memberships to anyone ages 55 years and older.
RAMAKER performed aquatic engineering services and construction plan development for a new 6-lane indoor swimming pool for the Community Center.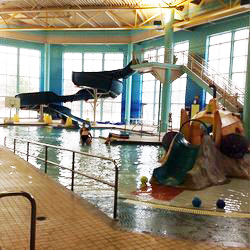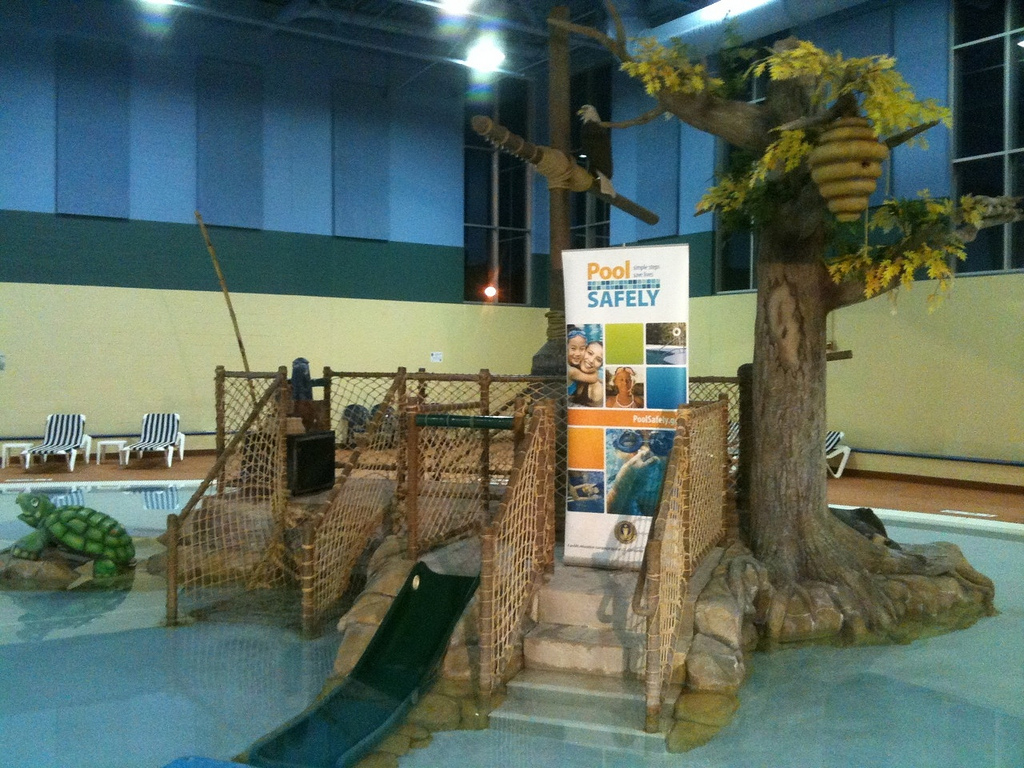 Becker Community Center
Becker, Minnesota
The 44,000 square foot building contains a library, meeting rooms, community room/basketball/volleyball, rock climbing wall, observation deck to view swimmers and the necessary changing rooms including a family changing room with toilet facilities.
The aquatics center features a 3,825 square foot pool, a 15-person whirlpool, and sauna. A zero-depth area gives beach-like access to small children, elderly and physically-challenged swimmers. For the kids' enjoyment, there are three levitation nozzles providing bubbles to float in; a mushroom-shaped fountain creates a water curtain to play in; and a 148 foot waterslide provides three hairpin turns before entering the plunge pool. Other activities include swimming lanes, water basketball and volleyball, and water aerobics.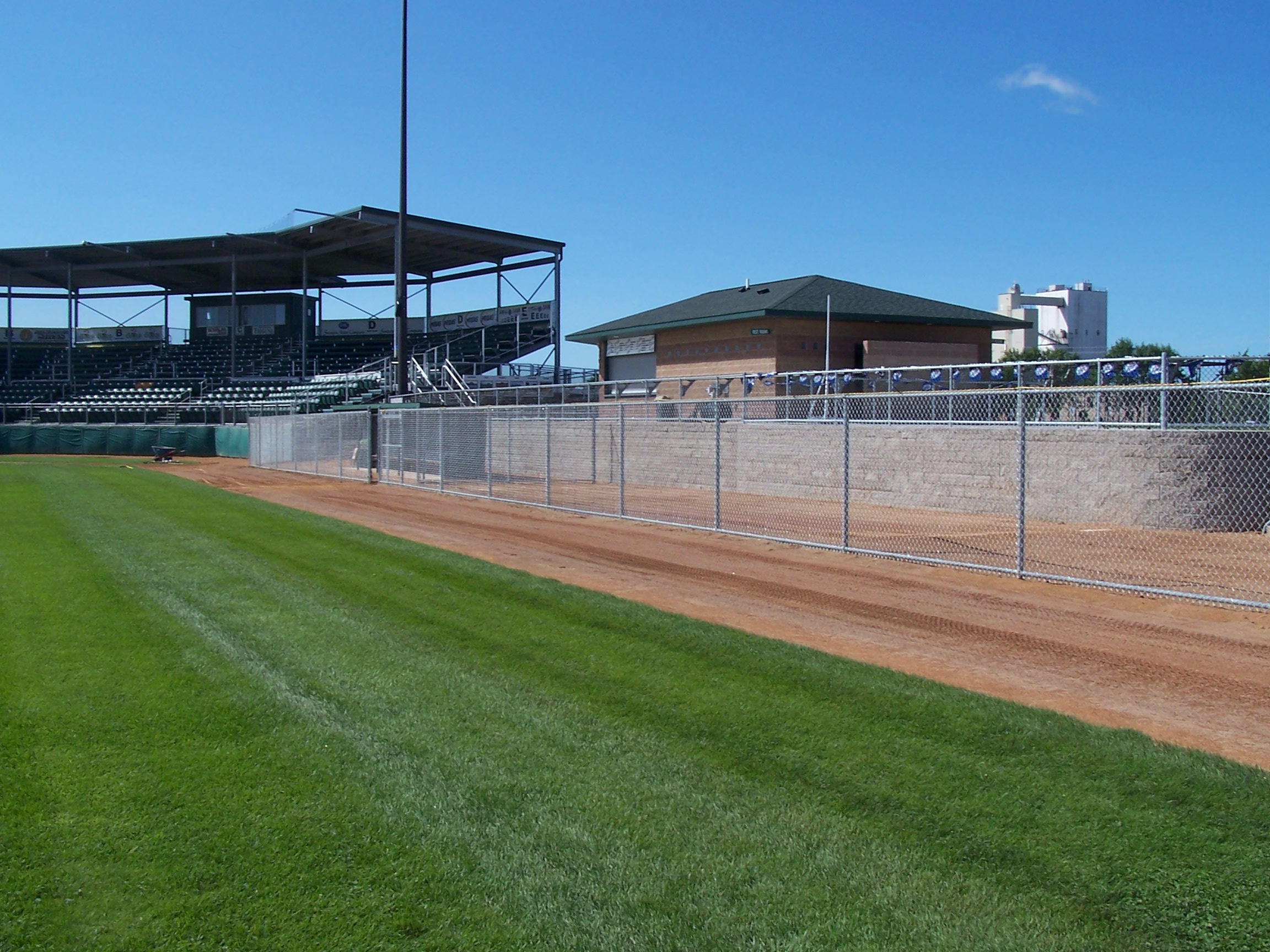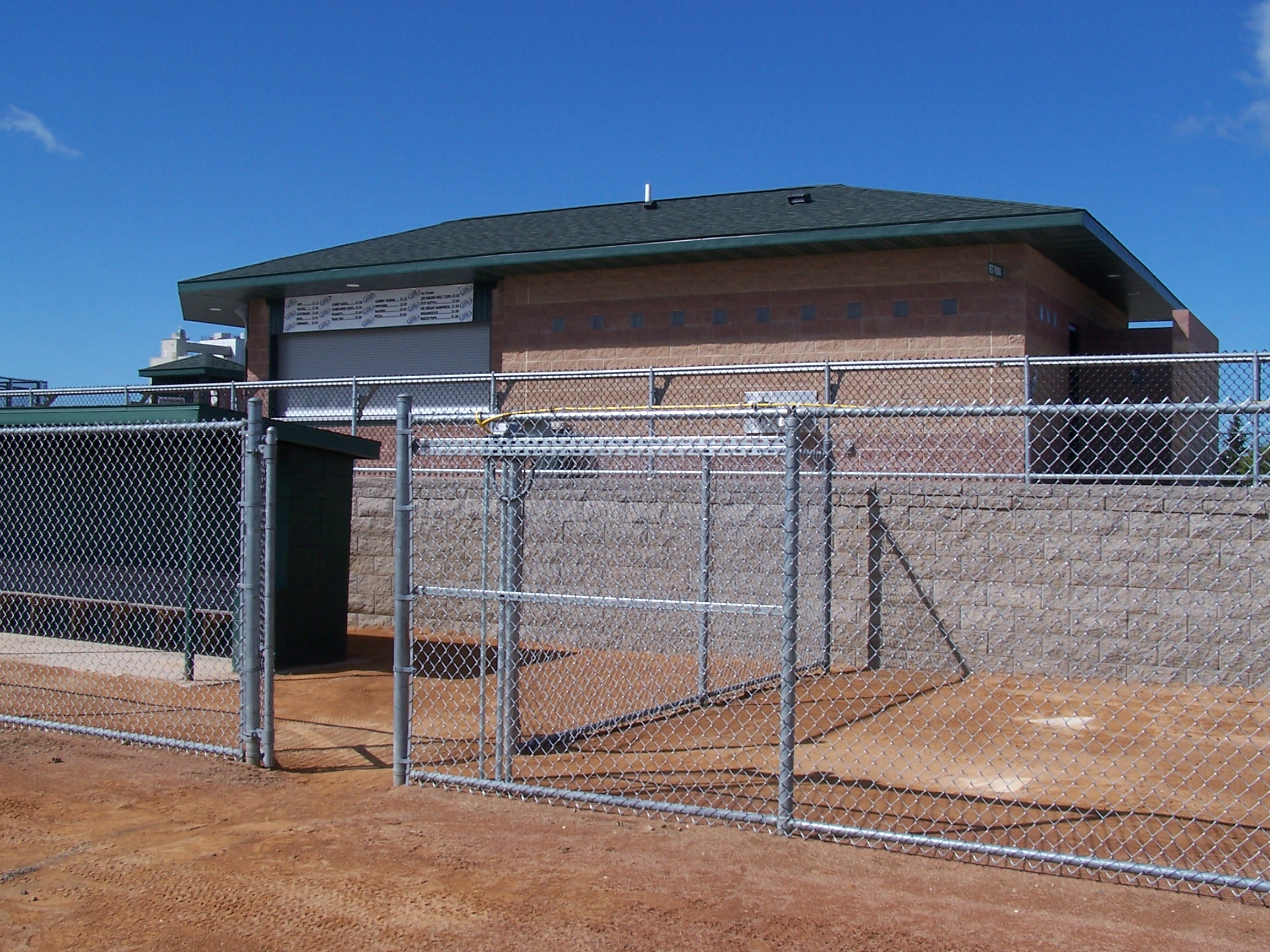 Bill Taunton Stadium
Willmar, Minnesota
RAMAKER provided design services for a multi-phase project that included grading and drainage improvements to the field, construction of a new 980-seat grandstand and construction of a viewing plaza and new concession/bathroom building. We worked closely with the Booster association to ensure the facility met both current and future needs. Phase II included the majority of the work, which was the design and construction of the new, covered grandstand, which has a combination of individual stadium seats as well as bleacher seating and a fully accessible viewing plaza. Phase III included the design and construction of a 1,200 square foot concession and bathroom building.
Hawks Landing Golf Club
Verona, Wisconsin
Hawks Landing consists of the 72-par championship golf course, clubhouse, pool, tennis courts, 372 single family lots, and 3 condominium sites.
RAMAKER provided aquatic design and engineering services for their new aquatic facility which includes a multi-use competition/leisure pool. In addition to having 8-lanes for competitive swimming events, the pool has a diving well, a body slide, and a zero depth entry children's water play area.