St. Augustine Prep Academy
Milwaukee, Wisconsin
The massive private school and athletics complex sits on nearly twelve acres on Milwaukee's south side. The school's desire was for an elite regulation-sized swimming competition pool. The jewel of the new facility is the design that allows for a flexible training program (the pool is 10 lanes and 25-yards long in one direction; 10 lanes 25 meters in the other direction).
Also constructed was a four lane warm-up pool which features oversized stairs that double as an area well suited for swim lessons of children. For water and energy conservation, both pools feature the latest technology such as regenerative filters and UV disinfection systems.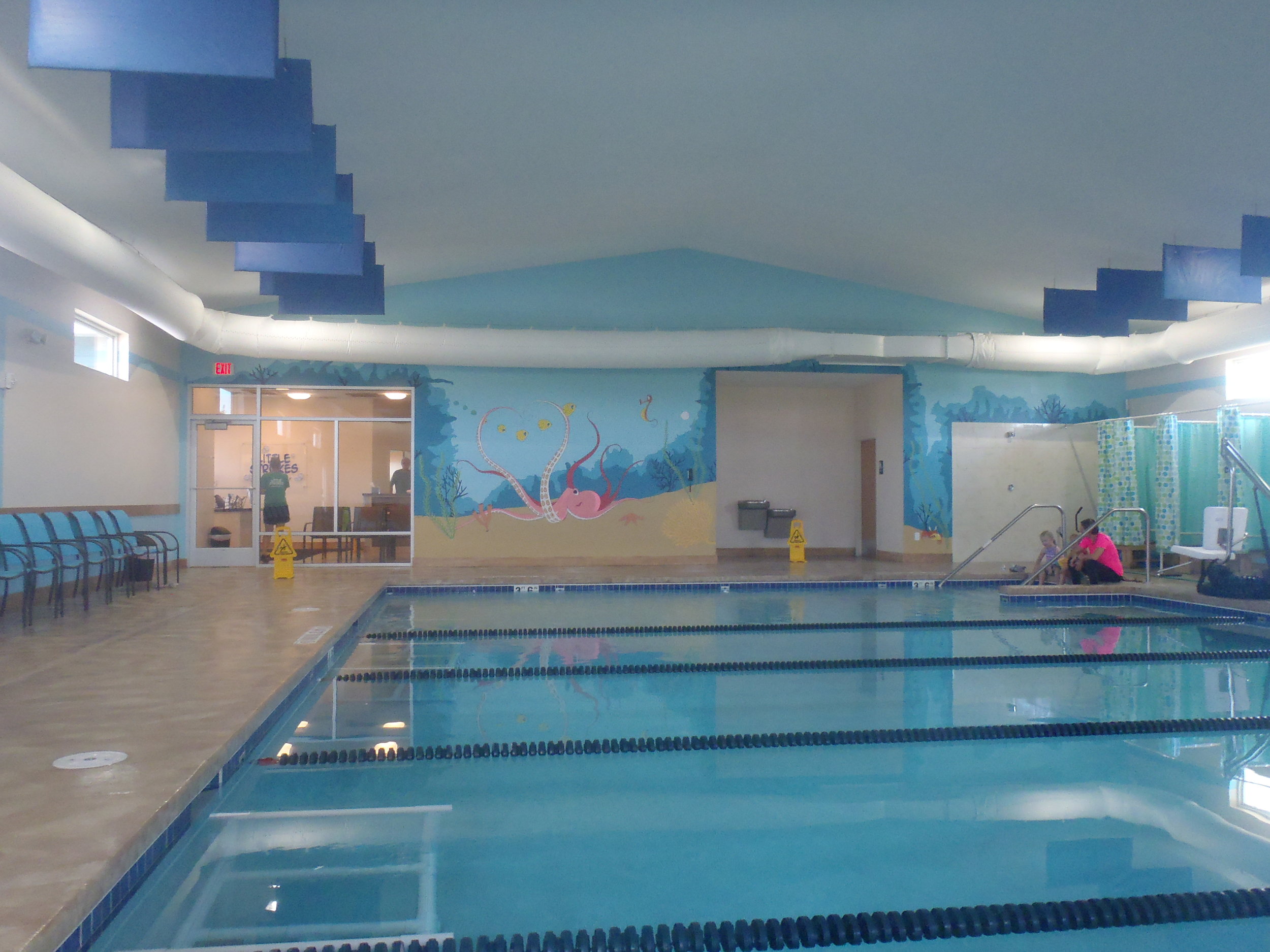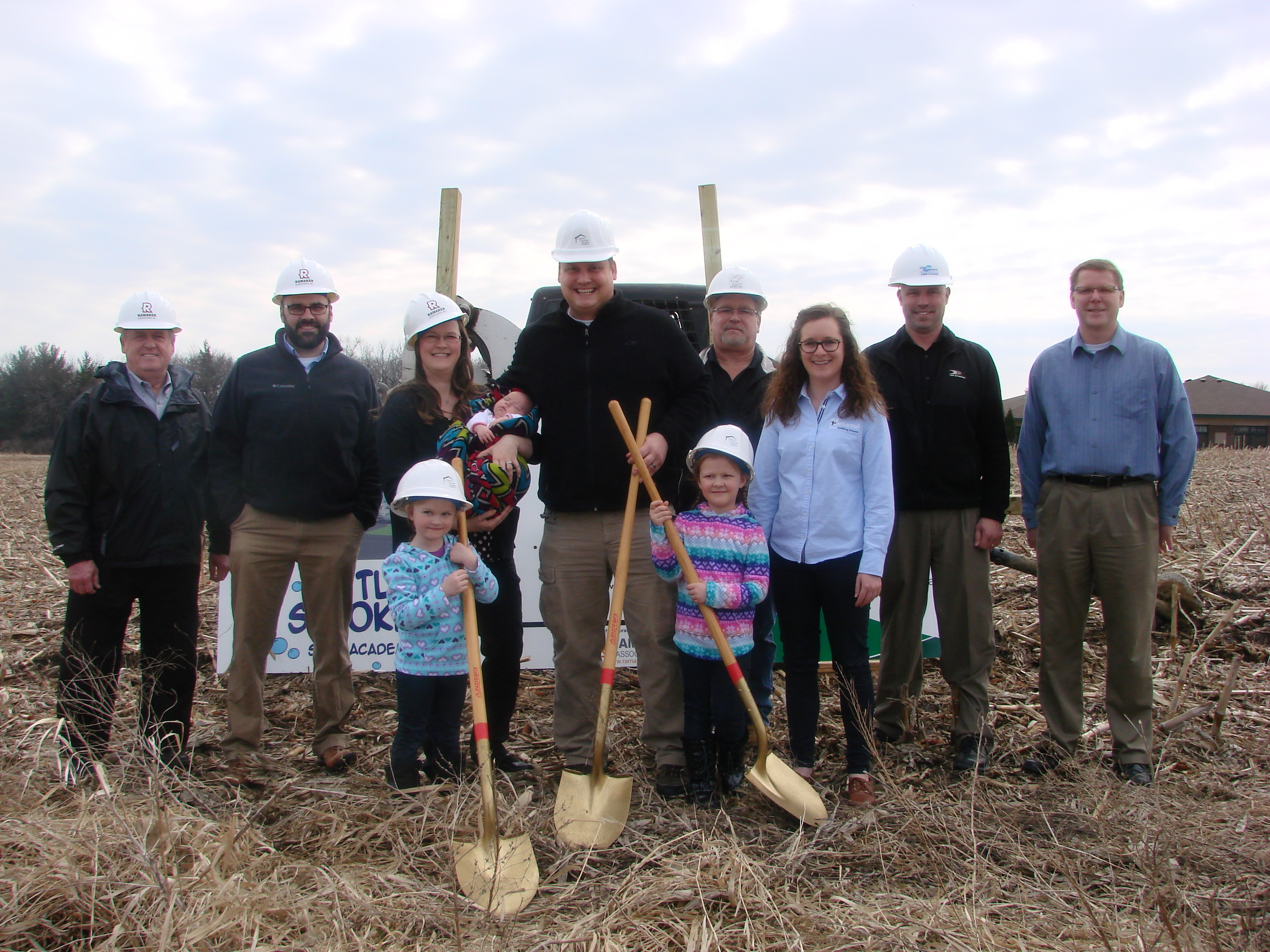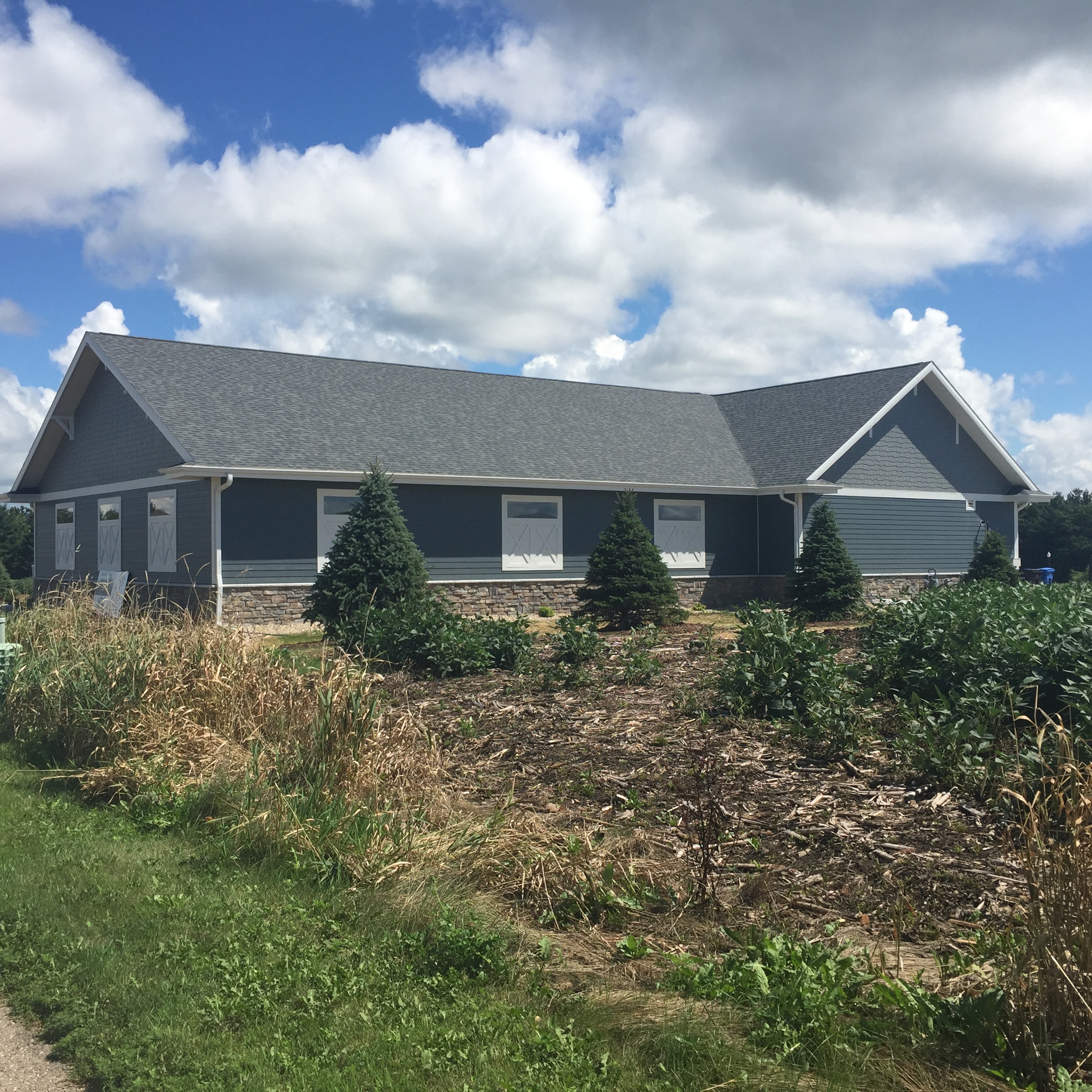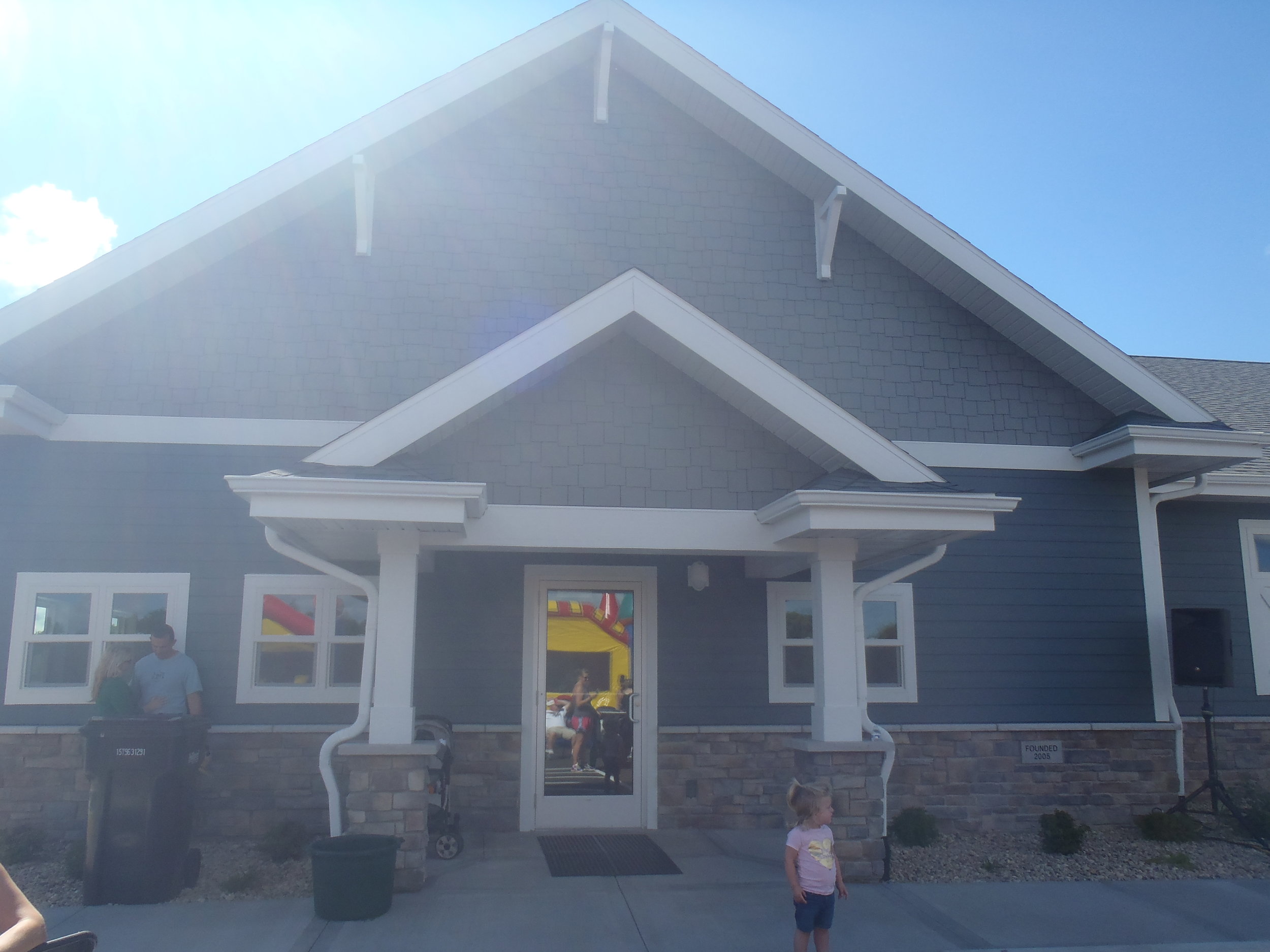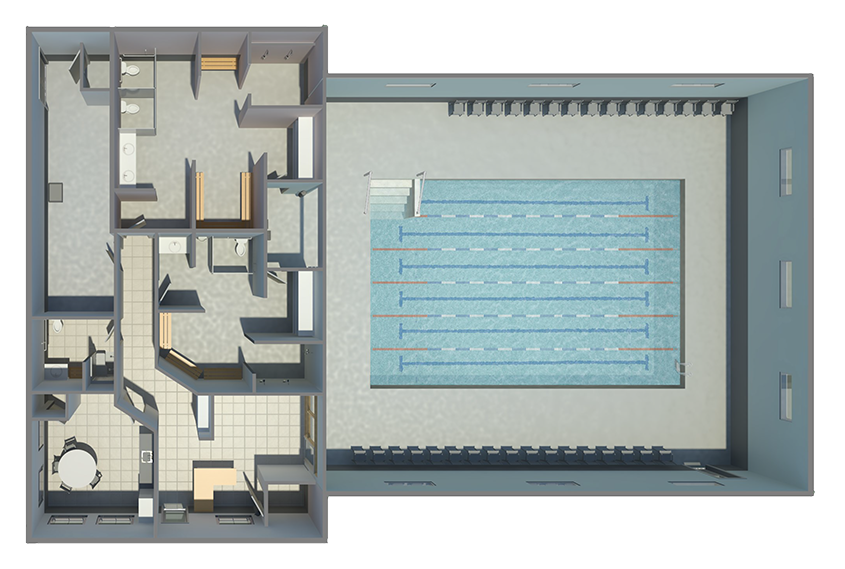 Little Strokes Swim Academy
Waunakee, Wisconsin
After outgrowing their rented facility, and in order to expand their offerings, the owners of Little Strokes Swim Academy built a new facility in the Arboretum Office Park in Waunakee, Wisconsin. The new building includes a front office and viewing area, a large pool & deck, mechanical and locker rooms. With over 4,600 square feet, Little Strokes is the next best thing in town!
Greenfield High School
Greenfield, Wisconsin
Ramaker & Associates (RAMAKER) provided the aquatic design of this new 8-lane competition pool. The Greenfield High School is benefiting from its use of energy saving features, such as Variable Frequency Drives (VFDs), LED underwater lighting and an automatic thermal blanket storage system.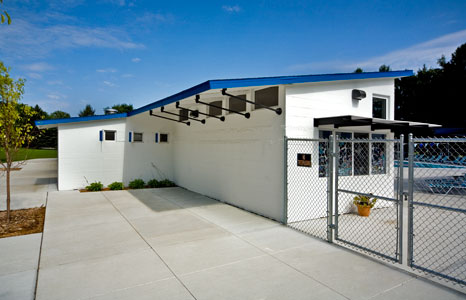 Hill Farm Swim Club
Madison, Wisconsin
Hill Farm Swim Club provides swim lessons, swim and dive teams, adult swim & fitness programs, water ballet and social events to its members. Hill Farm was founded in 1961, and its facilities were due for a refresh. RAMAKER provided the aquatic engineering for the 8-lane, 25-meter competition pool and separate diving well. The pool house, which was also remodeled, has men's and women's locker room facilities.
Poynette High School
Poynette, Wisconsin
As Poynette High School planned their additions to the school, they decided it was also time to replace their dilapidated swimming pool. A new pool and building mechanical systems were designed to allow better access for maintenance and inspections, improve energy efficiency, and meet all current pool code standards.
The new pool, constructed within the existing building, includes a zero free board gutter system and an automatic thermal cover system to reduce evaporative and heat losses.
The first step in improving energy efficiency was to replace pumps, lights and windows with energy efficient equivalents. Also, an energy recovery unit air handler was installed to recover heat from the exhaust air to warm the air in the pool facility. All these improvements not only help the environment, but help the school with lower maintenance and energy costs.
Sun Prairie High School
Sun Prairie, Wisconsin
RAMAKER provided the aquatic design for the new 8-lane competition pool. This pool uses innovative features to improve energy efficiency such as a heat recovery chiller and groundwater source loop; salt water chlorine generation; and a thermal blanket system.
Waunakee High School
Waunakee, Wisconsin
As the Village of Waunakee continued to grow, it became evident the existing high school swimming pool was not sufficient for their needs. Accordingly, the expansion of their high school included a new 4,430 square feet, 8-lane, 25-yard indoor competition pool. This pool was a welcome addition to the Waunakee community as it not only serves high school and local area swim teams, but also serves as a public pool for the entire community. The services provided included aquatic design and engineering.